Editor-in-chief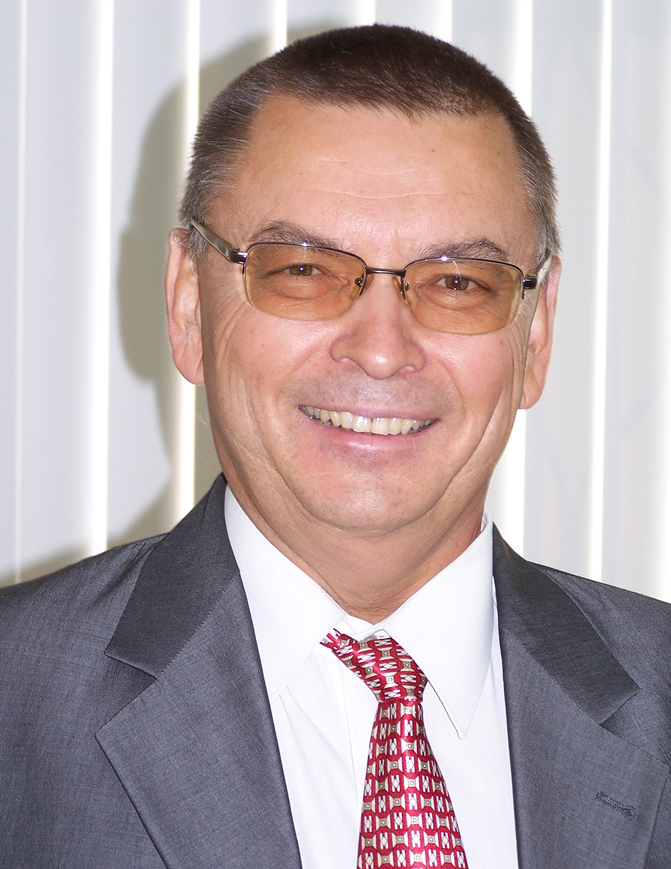 Nail B. Amirov, MD, D. Sc. (Medicine)
Prof, RANS Member, Honored Doctor of Tatarstan Republic, Honored Science and Education Worker, State Honoree of Tatarstan Republic in Science and Technology
List of Publications [Russian only] (dowbload)
ORCID ID: 0000-0003-0009-9103
SCOPUS Author ID: 7005357664
http://www.famous-scientists.ru/48
email: namirov@mail.ru
h-index = 15 (22.03.2021)
Biography
Amirov Nail Bagauvich, MD, Professor of general medical practice at Kazan State Medical University, is the author of over 400 scientific papers, including 7 monographs and more than 30 teaching aids, including Federal level guidelines with the stamp of Ministry of Education.
Graduated with honors from general medicine faculty of Kazan State Medical Institute in 1976, completed an internship in internal medicine in 1977, and a special (foreign language and tropical medicine) clinical residency in 1981. He is a high-level certificate physician, holding certificates in Vietnam national medicine, gastroenterology, cardiology, general practice, pulmonology, internal medicine, and ultrasound diagnostics.
He had extensive experience in tropical countries (Vietnam, Nigeria) as a practitioner and health manager (by leading and organizing the diplomatic missions of the USSR and the Russian Federation medical service, including assistance to ministries as the host country, as well as to the citizens of other countries (almost from all over the world), first in South Vietnam (Ho Chi Minh city, 1982-1987), and then all over Vietnam (Hanoi, 1994-1997) and, later, medical service of RUSAL in Nigeria (Mr. Ikot Abasi, 2006-2007). In 1991 he defended PhD thesis on "The individual indicators of humoral and cellular immunity and microcirculation in patients with chronic obstructive bronchitis and systemic scleroderma." In 2001 he defended the doctoral thesis on "Clinical and pathogenetic aspects of laser therapy in internal medicine clinic".
In 2002 he established "ICDC Bulletin" journal (ISSN 1726-6149), where he was editor-in-chief till 2006. In 2008 he founded the "Bulletin of Contemporary Clinical Medicine" Journal (ISSN 2071-0240 (Print) and ISSN 2079-553CH (On line).
Doctor Amirov N.B. is a physician, a teacher, and diplomat, who has received numerous awards, including: institutional, departmental, national, Allied, and Federal.
Undoubtedly, a huge impact on his personal formation is due to his surroundings. In this regard, the first to be mentioned is the family: parents, doctors and teachers (father Amirov Bagau Miftahovich, one of the heroes of World War II, an extraordinary man - a self-taught, musician playing professionally, composing music for various musical instruments from accordion to organ, mother – doctor Kondratieva (Amerkhanova) Sania Hatypovna, stepfather - doctor Kondratiev Lev Pavlovich, a man of encyclopedic knowledge); - Teachers from kindergarten, a teacher at the school, athletic trainers, and to this day: Professor Abdrakhmanov Raisa Sharafutdinovna, associate professor Ahmerov Sayar Fazylovich, and many others, who supported a doctor, and now professor Amirov N.B. As far as colleagues and friends are concerned, special thanks to the deputy chief editor of "The Bulletin of Contemporary Clinical Medicine "Professor Alexander A. Vizel, with whom Prof. Amirov is acquainted for more than 40 years.
Currently, this journal continues fulfilling its mission, which is the education of physicians of all specialties, informing professionals about the achievements of modern medicine with the aim of healing the Earth's population and extending the life of every earthling.
We will be happy if you join us!